Looking for Auto Body Repair Shops in the Chico Area?
Call 530-895-5555 to speak to one of our experienced Service Writers
Monday to Friday from 9am to 6pm.
OR
At Highway Motors, auto accident repair is our specialty.
If you are looking for an auto body repair shop in the Chico, CA area, Highway Motors is the automotive collision repair facility you can count on! We understand that people have high standards, and we want to embrace these standards by making your vehicle repair a top priority.
No job is too big or too small. From small dents and scratches, to major automotive collision damage, Highway Motors is the facility that can restore your vehicle to its original condition. We are the North State's auto body and paint shop with the most competitive rates and highest quality service.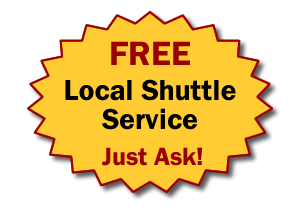 With over 50 years of combined automotive collision repair experience, Highway Motors specially trained staff will efficiently restore your vehicle to its pre-accident condition. We perform unibody repair and airbag replacement, panel alignment and paint match, and many other forms of collision repair. Alongside these services, our staff is fully aware of the quality you expect.
Highway Motors uses sophisticated computer technology to diagnose and repair: frame, upper body, and under-hood damage that may otherwise be overlooked. The TOUCH electronic measuring system is innovative technology at its best. Click here for more information on the TOUCH electronic measuring system.
State of the art paint-matching systems are used to repair your vehicle to meet original paint manufacturing standards. We use a wide range of high quality paint and materials based on the needs of the job.
Highway Motors also uses a computerized auto body repair estimate system, providing you with a prompt and precise estimate. Once you've received your estimate, Highway Motors will work directly with your insurance company to save you time and energy.
All insurance repairs are fully backed with a lifetime written warranty (ask for specific warranty details). We take pride in the quality of our workmanship and stand by the services we provide.
Check out our Written Warranty for more information.
We realize how inconvenient life can be without a car. This is why it is our goal to do everything possible to make sure that you receive your vehicle in a timely manner.
*All domestic and foreign vehicles are welcome. We also do fiberglass repairs on Corvettes and boats.
Want more information on our Auto Body Repair services?