Highway Motors is Chico's GUARANTEED Full Service Auto Repair Shop
Call 530-895-5555 to speak to one of our Experienced Auto Repair Service Writers
Monday to Friday from 9am to 6pm.
Highway Motors is a full service automotive repair and maintenance facility. Our mission is to provide the highest quality service to every customer. Our ASE certified technicians are educated in the latest automotive technology and are qualified to repair both domestic and imported cars, trucks, vans, and SUV's. All of our repairs come with a twelve month, 12,000 mile Limited Written Warranty.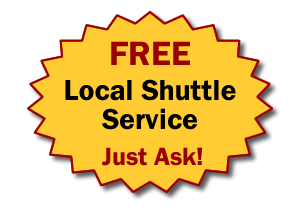 Highway Motors Automotive Services:
Timing Belts
Water Pumps
Thermostats
Electrical System Diagnostics and Repairs
Air Conditioning Diagnostics and Repairs
Tire Repairs and Replacements
Shocks & Struts
Alignments
Brake Drum and Rotor Resurfacing
Brake Service and Repair
Transmission Service
Heating System
Emissions System
Clutches
Diesel Repair
Wheel Bearings
Drive Axle
U-joints
Domestic and Import Vehicles
Oil Change and Lube
Check Engine Light Diagnostics
Starters
Fuel Injection Systems
Radiators
Power Doors and Windows
Belts and Hoses
Tune-up
Suspension
Alternators
Steering
Batteries
Catalytic Converter
Exhaust and Mufflers
Anti-Lock Brakes
Spark Plugs
Four-Wheel Drive
Cabin Air Filter
Chassis
Routine Maintenance & Preventative Maintenance
Regularly scheduled vehicle maintenance is your first line of defense against expensive repairs. Oil changes, thermostats, water pumps, and timing belts play an important role in maintaining the longevity of your vehicle. Adhering to the manufacturer's suggested maintenance schedule will help you avoid costly repairs in the future.
All of our Repairs are Guaranteed
There is no need to worry about the warranty of your new car. Our knowledgeable staff has the skills to perform all the required maintenance and repairs on your new vehicle, all the while maintaining your established vehicle warranty. Always consult your vehicle's user manual for a list of scheduled maintenance.
Make an Auto Repair Appointment