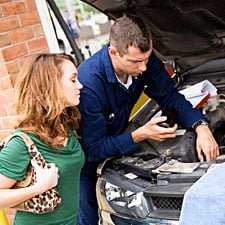 When trusting a mechanic with one of your most important possessions, you want to feel confident it's in good hands. If your mechanic or repair shop can't answer these five questions, don't hesitate to go somewhere else with you car. Here is a list of questions that will help ensure you get the auto repair service that you, and your car, deserve.
Question #1: What are my repair options, and can you explain each of them?
Most car problems have more than one solution. Some mechanics, however, may not fully explain your choices and recommend the most expensive solution. Ask about all potential possibilities, and be sure your mechanic explains each one until you understand the options. Not everybody is an automotive expert, and that's OK! Don't feel bad asking lots of questions. It's your mechanic's job to help you understand the ins-and-outs of your vehicle and help you make the most informed decision possible.
Question #2: What certifications do you have?
Reputable technicians will have certification from the National Institute for Automobile Service Excellence (ASE). ASE-certified technicians have shown proof of expertise and professional expertise in their field, and they're re-tested on a regular basis to ensure keep in step with the industry's ever-changing technology. Highway Motors employs only ASE-certified technicians to serve our community.
Question #3: Can you provide me with a maintenance plan?
Reputable mechanics not only want to give your car back in excellent condition, they want to help you keep your car in excellent condition. Ask your technician for a maintenance schedule and compare it with the manufacturer's recommendation in your owner's manual. Remember, it is very important to follow the manufacturer's recommendations. Should the mechanic more than is recommended you will want another shop.
 Question #4: Can I see my old parts?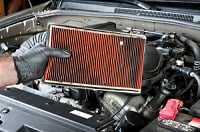 If a part on your car needs to be replaced per your mechanics recommendation, ask them to return your old parts in the box of the new part. Not only is this informative for you, as you'll be able to compare the before and after, but it also helps ensure that the part was replaced. Even if you can't take the old part because it's too, leaky, or messy, ask to see it anyway. If your mechanic refuses, think twice before letting them touch your vehicle again.
Question #5: What kind of warranties do you offer?
Shops give certain guarantees on products and services they provide Before the car repair shop begins work on your car, ask your mechanic about warranty options. Warranties vary greatly from shop to shop. Auto Repair Shops that are confident in their mechanics and the services they perform will provide guarantees. Highway Motors offers a 12 Month/12000 Mile Warranty on parts and labor.
Conclusion
An Auto Repair Shop that answers all of these questions to your satisfaction is an Auto Repair Shop you can trust with your car. Highway Motors has been in business for over 20 years– Serving the North State, Chico, Red Bluff, Oroville, Marysville and Yuba City. If you need a car repair, schedule your appointment today and bring these questions with you.