Auto Body & Collision Repair Services for Chico CA-Oroville CA-Gridley CA-Red Bluff CA
We are prepared to fix anything from a minor dent repair to major car damage repair resulting from a collision; restoring your vehicle to look like new. Our auto body paint repair services, which provides professional paint color matching. In addition to car paint repair, we perform radiator and air conditioning repairs, auto body rust repair, along with many other auto body repair and auto repair services.
Highway Motors prides itself on providing you with the level of service and quality of collision repair you deserve and would expect from a first-class auto body repair shop.
Experienced. Qualified. Capable.
We have the experience and auto body equipment not to simply repair but restore your vehicle to look like new.
Our auto body repair and refinish technicians have combined 70 years of auto collision repair and refinish experience.
Our paint materials and paint booths allows us to match your vehicles paint and duplicate the finish work done at the factory.
Our state of the art Auto Body Repair Shop contains the equipment necessary to repair your vehicle to manufacture specifications, allowing you the peace of mind knowing your Collision Repair was done correctly and completely.
What to Expect
Minimize the inconvenience and frustration of your car accident by working with Highway Motors Collision Specialist. We can assist in minimizing the inconvenience and frustrations of the repair process including your insurance claim.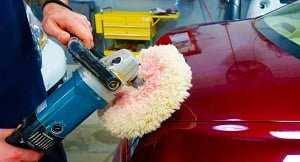 We work with all insurance companies and the procedures they use to verify damages.
We'll create a written estimate of what's recommended to complete the repair.
We will offer Genuine Parts. In addition, if there is other service work that is required to restore your vehicle to pre-accident condition.
We have Certified Service technicians on hand.
We will review this estimate with you and address any questions you may have.
auto body repair: we fix everything from minor dings to major collision damage
We are a family-owned and operated business that has built our reputation on delivering the highest quality auto body and Automotive repairs for Chico Residence along with the North State.
Highway Motors Auto Body & Collision Repair Services:
Air Bag Replacement
Auto Detailing
Buffing
Frame Repair
Free Estimates
Glass Replacement
Hail Damage Repair
Bumper Repair
Collision Repair
Headlight Restoration
Insurance Claim Handling
Custom Painting
Local Pick Up and Delivery
Polishing
Scratch Repair
Motorcycle Repair
Dent Repair
Painting
Fiberglass Repair
Suspension Repair
Towing
Unibody Alignment
Car Washing
Rental Car Arrangements