Auto Body & Collision Repair Services for Chico, Oroville, Gridley, Red Bluff & Butte County
Highway Motors is prepared to fix anything from a minor dent repair to major car damage repair. Our auto body paint repair service provides professional paint color matching.
Our Butte County Body Shop Team has spent 20 plus years on providing you with top quality collision repair services, and we guarantee all of our work. If you suffer from a car accident and wreck your car, you can count on Highway Motors to do a great job in the time frame we promise.  That's why we have customers from Chico to Orland to Paradise to Red Bluff bringing their cars to us for repair.
What to Expect
Stressed out about your collision and the repairs you will need? We can assist in minimizing the inconvenience and frustrations of the repair process including your insurance claim.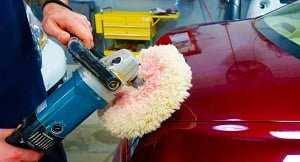 We work with all insurance companies and the procedures they use to verify damages.
We'll create a written estimate of what's recommended to complete the repair.
auto body repair: we fix everything from minor dings to major collision damage
We are a family-owned and operated business serving Chico Residence along with the North State.
Highway Motors Auto Body & Collision Repair Services:
At Highway Motors we offer a Free Local Shuttle for you to drop off or pickup your car.
We also take care of handling all of the insurance claim paperwork.
Services our Butte County Auto Body Shop can perform include:
Collision Repair
Frame Repair
Air Bag Replacement
Auto Detailing
Scratch Repair
Paint Surface Buffing and Polishing
Auto Glass Replacement
Hail/Storm Damage Repair, and
Bumper Repair.
If you need auto body work done on your car, make sure to call us for an estimate before you decide where to take your car!
Call 530-895-5555 Today!